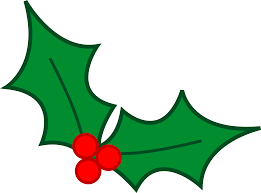 RR' monthly wrap-up report on what's happening in the world of RR, our clients, our candidates and the recruitment market.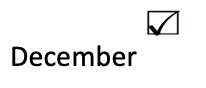 Its hard to know where to begin when I reflect on this past year, other than, we made it! What a roller coaster of a year. For those Victorians amongst us, 271 of your days were spent locked down since March 2020, not that you need any reminding. Everyone in my network, candidates, clients, family and friends are in survival mode looking forward to this year's seasonal break. We will deal with whatever 2022 throws at us next year. The below graphic which was created for the Family Business Australia (FBA) newsletter last month, sums it up quite well: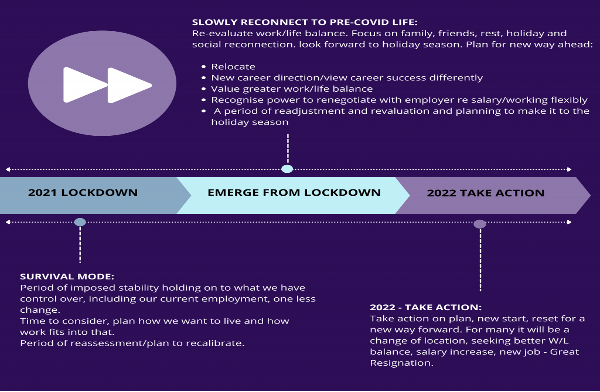 Enough said.
A heart-felt thank you goes out to all the wonderful people whom Rusher Rogers has had the good fortune to work with this year, candidates and clients alike. Our feet have not touched the ground all year and for that we are truly grateful. You all know who you are, and we look forward to continuing to partner with you in 2022.

For those of you whom have worked closely with India throughout the year, you will be sad to hear that she is leaving RR after 4 years. We are super excited for her, albeit a bittersweet occasion, as she embarks on her first 'real' HR role as an HR Coordinator with Singtel owned tech international, NCS Australia. I am sure you will all join me in wishing her the very best. This in turn, heralds the arrival of her replacement, Mike Crompton who will be joining the RR team early in the New Year. We are very much looking forward to Mike getting his feet under the desk as he takes the reigns from India.
Mike has been recruiting and supporting recruitment functions alongside client relationship contracting since 2007. His recruitment experience spans volume Call Centre, Retail, Transport & Logistics, FMCG, Warehousing, Government and Defence. Integrity is at his core, with an absolute commitment to a service-based approach with great attention to detail, ensuring that he places the right candidates into the right roles efficiently. Mike's philosophy is all about recruiting for value add.
Mike will be our perfect fit and a great addition to the RR team in 2022.

We look forward to the New Year with great anticipation and to that end as you will see below, we have a healthy list of great and career defining roles to choose from. I personally look forward to being able to reconnect with everyone face-to-face in the New Year and wish all of you the very best for the holidays.
Bring on 2022!
Workplace Relations Advisor
Content & eLearning Specialist
Clubs Function Manager
Executive Assistant/Paralegal (Inhouse)
Senior Executive Assistant (8 mth Contract)
Member Engagement Executive
HR Business Partner
Fundraising and Donor Engagement Coordinator (P/T)
SAAS Support Specialist (Health-tech) x3
Accounts Payable Specialist (6mth contract)
EA to Director of Specialist Recruiter