Words and Expressions that you never want to hear again…
Have you noticed the unprecedented use of the word unprecedented? We have developed a whole new COVID-19 language of terms, phrases and words that have all taken on significant meaning different from the world we remember back in February. They have intruded into everyone's day-to-day vernacular. There's no escaping the language of a pandemic 2020 style.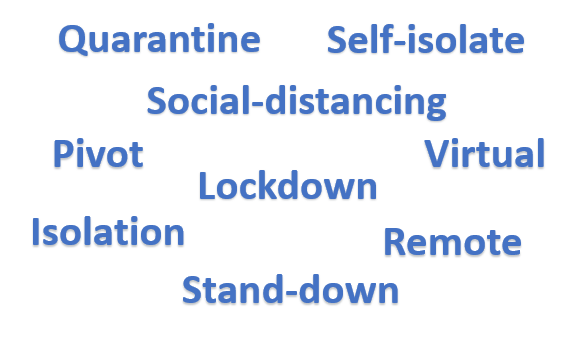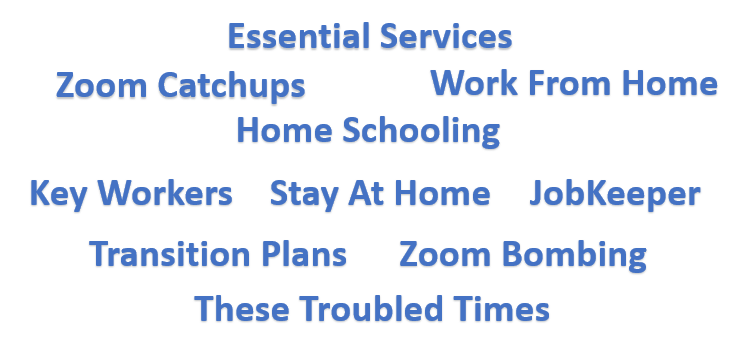 The list goes on. The recruitment sector is no different. Terms such as 'redundancy' and 'stand-down' are an unfortunate reality, with 'reduced hour's and 'pay cuts' hot on their tail. Health and well-being has renewed significance as we all 'cope', 'stay safe' and 'take care'.
I for one, will be glad to see the back of many of the above words and phrases as we 'pivot' towards our 'new normal post COVID'.
The sooner our day-to-day dialogue no longer includes any of the above-mentioned vocabulary with corona-free conversations, the better!
FREE WEBINAR: The Critical Factors to Virtual Onboarding Success
Following the success of our first webinar, covering off How to Manage Remote Teams, don't miss out on the next in the series scheduled for Wednesday 27th May at 11:00am: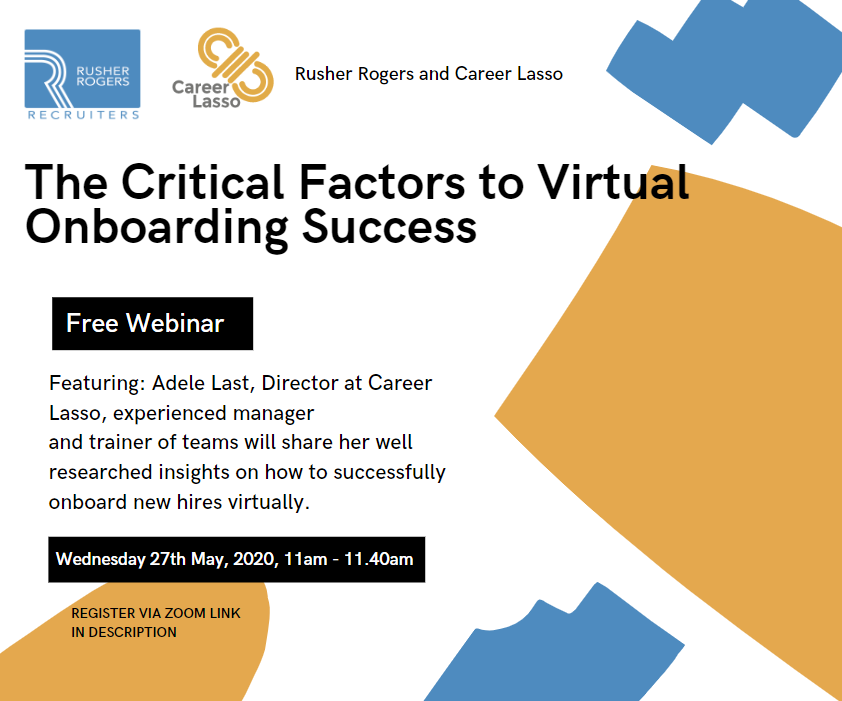 We all know recruitment and business growth has been hindered by the current economic conditions. However now is NOT the time to hold off on recruitment because you don't know how to on-board remotely. Even post Covid19 there are huge benefits to being about the onboard new staff in this way. In this 40-minute presentation learn the critical factors to ensuring virtual onboarding success including:
the basics you need to get it right
the factors that impact success
learn the benefits of on-boarding this way and open up a new world of talent
legal and policy considerations you need to make
business benefits that will help to build a business case
This FREE live webinar will be jam packed with practical take- aways and will also include some case studies from businesses setting doing it right!
Register in advance for this meeting:
https://us02web.zoom.us/meeting/register/tZIoduusqz0iH9UwWPnIF67_CtEOrCKTylK0
Stay informed! Fill in the form below and receive our weekly wrap-up straight to your inbox.
[yikes-mailchimp form="1″]