RR' monthly wrap-up report on what's happening in the world of RR, our clients, our candidates and the recruitment market.
HERE WE GO AGAIN!
Recruitment activity continued to boom throughout the month, despite concluding May at a low point for all Victorians, returning to lockdown as we wind down to the end of the Financial Year. Fortunately, the industry sectors that we have been dealing with have not missed a beat, quickly reverting to a total WFH model if a non-essential business'.
There are many positives to focus on despite our COVID circumstances. We continue to experience a significant demand for quality candidates in a market that continues to tighten and the fight for talent really takes hold. Those organisations with a strong positive brand, flexible working policies, and a genuine commitment to employee engagement and talent acquisition strategies will have the pick of the talent while everyone will have to wait in line.
Way back in February 2021, Feedough listed the following changes that were trending that would impact the employment market which included:
Preference for Soft Skills
Work Flexibility
Action against workplace harassment
Diversity in hiring
Blind Hiring
AI as a part of the hiring process
Predictive Analytics for workforce planning
Data Privacy
Pay Transparency
Low unemployment
Wage Growth
Training
Selling to Jobseekers
Rapid change to workplace culture
Alternative candidate/transferable skills
But that was so February. What trends are we seeing emerge in May 2021? Have things changed or is what was predicted at the beginning of 2021 starting to bear fruit?
Let's look at the latest stats released by the ABS:
Seasonally adjusted estimates for April 2021:
Unemployment rate decreased to 5.5%.
Participation rate decreased to 66.0%.
Employment decreased to 13,040,400.
Employment to population ratio decreased to 62.3%.
Underemployment rate decreased to 7.8%.
Monthly hours worked decreased by 13 million hours.
It was expected that the end of JobKeeper would be reflected in April and May labour force statistics however:
"analysis by the ABS of changes in employment and hours between March and April did not identify a clear aggregate impact from the end of JobKeeper. There were not large changes in the indicators that the ABS has been highlighting throughout the COVID period (eg. people working reduced or zero hours for economic reasons and flows out of employment across a broad range of population groups)"
According to International recruitment firm, Robert Half Staffing will still remain a challenge highlighting the following two significant trends:
The rise of 'Anywhere' work is here to stay
Relocating from the cities to less expensive regional areas
But I guess we all knew that.
According to McKinsey & Company :
"Companies moved rapidly to deploy digital and automation technologies, dramatically accelerating trends that were unfolding at a much slower pace before the crisis. Work went remote, shopping, entertainment, and even medicine went online, and businesses everywhere scrambled to deploy digital systems to accommodate the shifts…Every activity and function that could move online did, fuelling a mass digital migration. Companies sent their employees home and eliminated business travel, and many now plan to continue with some hybrid form of remote work and virtual meetings. Consumers went online to fulfil needs ranging from buying groceries and taking school classes to exercise and doctor appointments."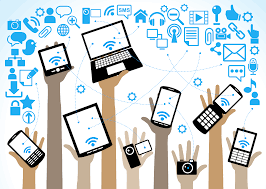 Strap yourself in, change is here to stay and it took a pandemic to do it.